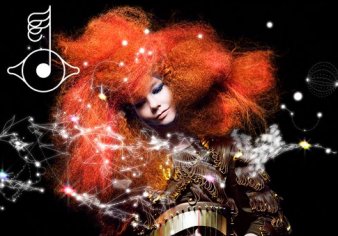 mercredi, 27 juin 2012
Horaire: 20:30
Nîmes (Languedoc-Roussillon)
Boulevard des Arènes Plan
5gig.fr always recommends to go to official sources to confirm the date, time and venue of the concert.
Björk's latest setlist
Arènes de Nîmes (Nîmes) 21-08-2007
Earth Intruders, Hunter, Pagan Poetry, Immature, Jóga, Pleasure Is All Mine, Hope, Army of Me, Innocence, I Miss You, The Anchor Song, Bachelorette, 5 Years, Wanderlust, Hyperballad, Pluto
Björk setlist on setlist.fm
Play songs on Spotify
¡List copied! Now open spotify, select a playlist and press CTRL+V to paste the songs.
Dernières news de Björk
Dernières news de Björk , confirmations de rumeurs et d'affiches.
Toujours sans news de Björk . Restez attentifs aux rumeurs et confirmations de Björk .
Commentaires
Commentaire envoyé!
Il n'y a aucun commentaires pour l'instant. Laissez les vôtres !