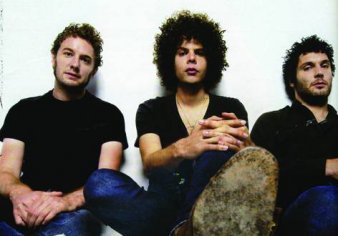 mardi, 26 juin 2012
Cluses (Rhone-Alpes)
1325, avenue Georges Clemenceau Plan
5gig.fr always recommends to go to official sources to confirm the date, time and venue of the concert.
Wolfmother dernière setlist
Nouveau Casino (Paris) 09-03-2006
Dimension, Pyramid, Apple Tree, White Unicorn, Where Eagles Have Been, Colossal, Woman, Mind's Eye
Wolfmother setlist on setlist.fm
Play songs on Spotify
¡List copied! Now open spotify, select a playlist and press CTRL+V to paste the songs.
Dernières news de Wolfmother
Dernières news de Wolfmother , confirmations de rumeurs et d'affiches.
Toujours sans news de Wolfmother . Restez attentifs aux rumeurs et confirmations de Wolfmother .
Commentaires
Commentaire envoyé!
Il n'y a aucun commentaires pour l'instant. Laissez les vôtres !